Framed Glass Shower Doors
Though there may not seem to be much of a difference between a framed and frameless shower door, framed doors offer a few more design options. One of unique parts of working with a framed glass shower door enclosure is the variety of frame options you can choose from. Many frames have options for different metal finishes and painted enamels that can make the aesthetic vision for your shower fully realized. There are also additional added benefits to working with a framed glass shower door. Framed doors reinforce the structural integrity of the glass, allowing some leeway with trickier shower door installations. The metal frames also work well for steam enclosure setups and are more efficient at retaining water, keeping the area outside of your enclosure dry.
Single Door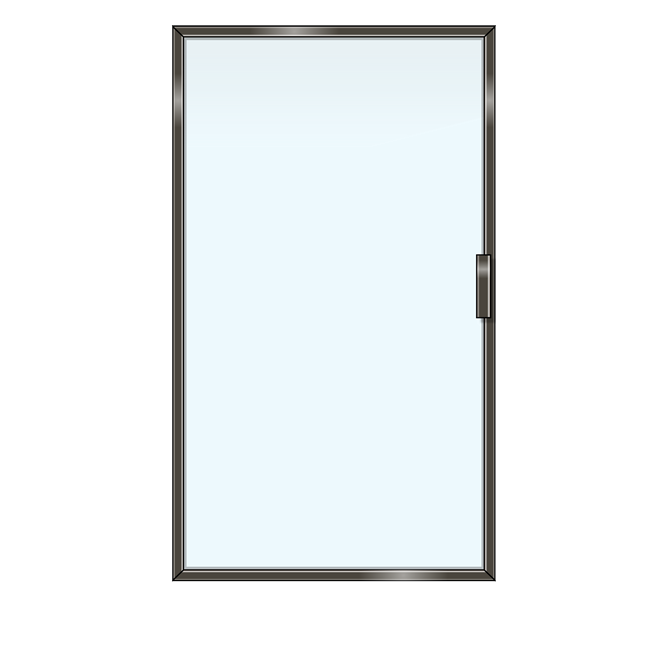 Single framed glass shower doors consist of one panel of glass hinged to the shower wall entrance. This is a convenient option for anyone who has a limited amount of space to work with.
Inline Door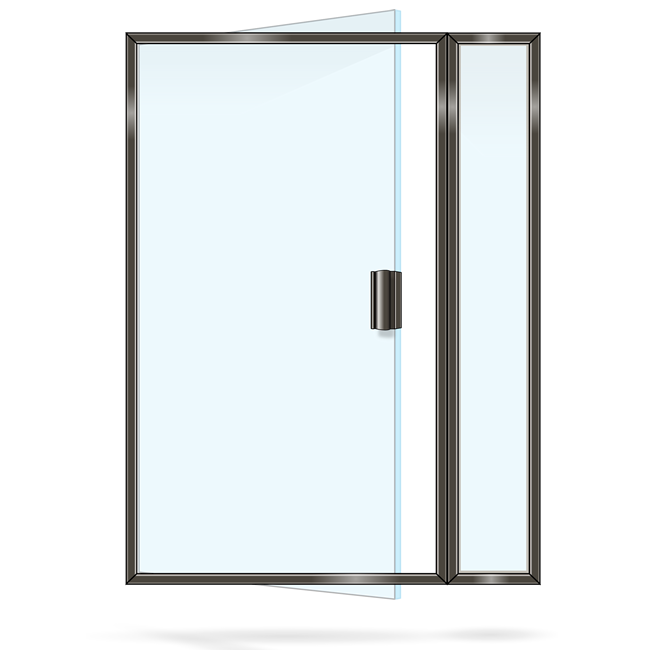 Inline framed glass shower doors are slightly different from the single door option. These doors have the ability to be hinged off either the wall or a panel of glass.
90 Degree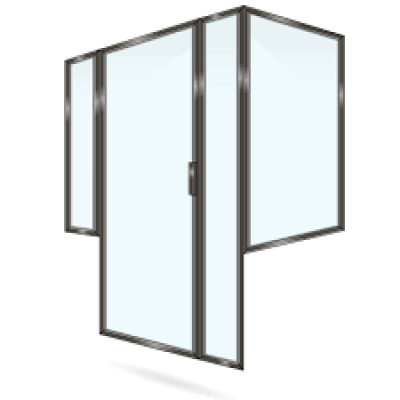 The 90 degree return panel option is used when your existing shower only has one or two walls forming the shower enclosure. The remaining enclosure space is defined by combing two or three glass panels at 90 degree angles to complete the enclosure.
Sliding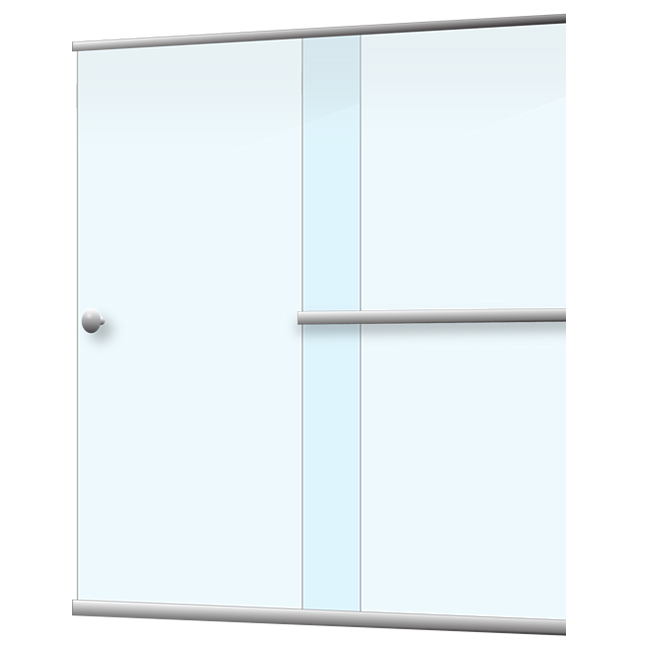 Sliding glass shower doors are a great option for anyone needing to conserve space. Instead of opening up into your bathroom space, sliding doors open by moving left to right behind an adjacent panel of glass.
Neo Angle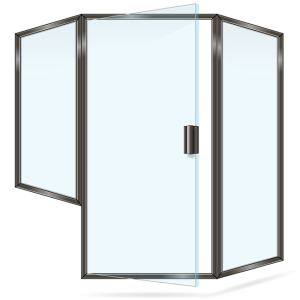 Neo Angle framed glass shower doors are primarily used for corner showers and can often be a great space saver. They consist of three glass panels. The two outside panels connect to the bathroom wall at a 135 degree angles and the third panel sits in the center of the outer panels and is hinged to one of them, acting as the entrance door.