Frameless Glass Shower Doors
There are a few items you should take into consideration when planning out the design of your frameless glass shower door enclosure. For frameless doors it is important to consider what style of door you would prefer as well as the shape and size of the area you'll be installing in. By going with Bay Glass Works you are choosing 30 years of experience and a dedicated team that goes the extra mile to ensure you will be satisfied with the end result. Choosing how to build and design your frameless glass shower door enclosure has never been easier. Frameless glass shower doors offer a few advantages to framed doors. First, they have a sleek modern look that can transform any bathroom into the bathroom of your dreams. And second, frameless doors are also not limited to specific sizes as many framed door options are.
Single Door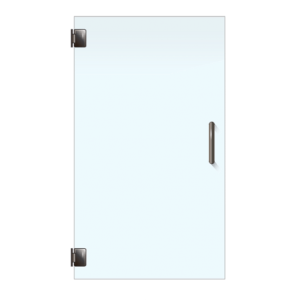 Single frameless glass shower doors consist of one panel of glass hinged to the shower wall entrance. This is a convenient option for anyone who has a limited amount of space to work with.
Inline Door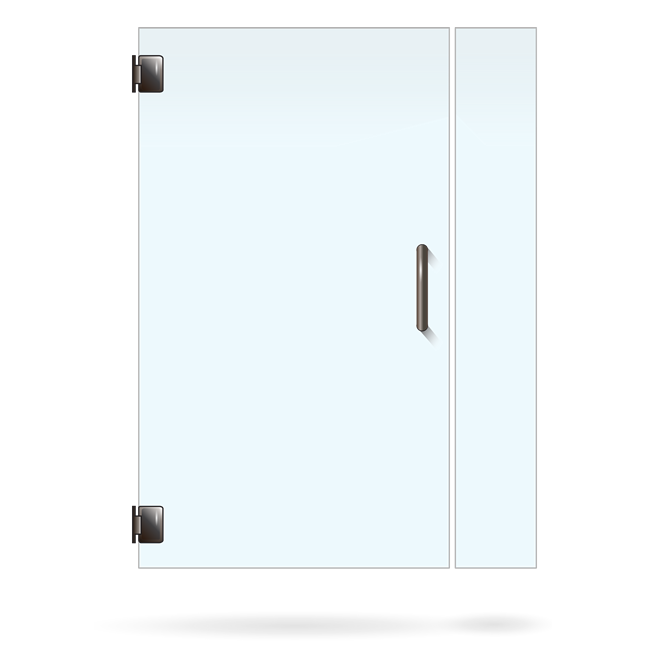 Inline frameless glass shower doors are slightly different from the single door option.These doors have the ability to be hinged off either the wall or a panel of glass.
90 Degree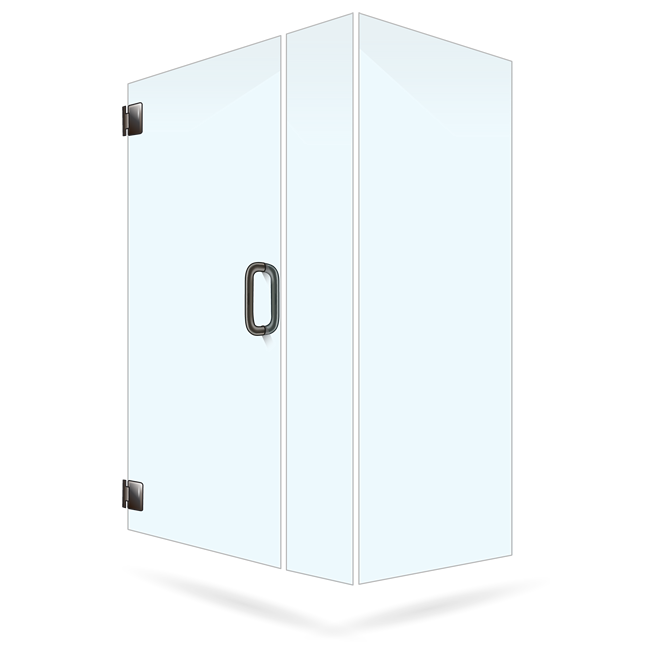 The 90 degree return panel option is used when your existing shower only has one or two walls forming the shower enclosure. The remaining enclosure space is defined by combing two or three glass panels at 90 degree angles to complete the enclosure.
Sliding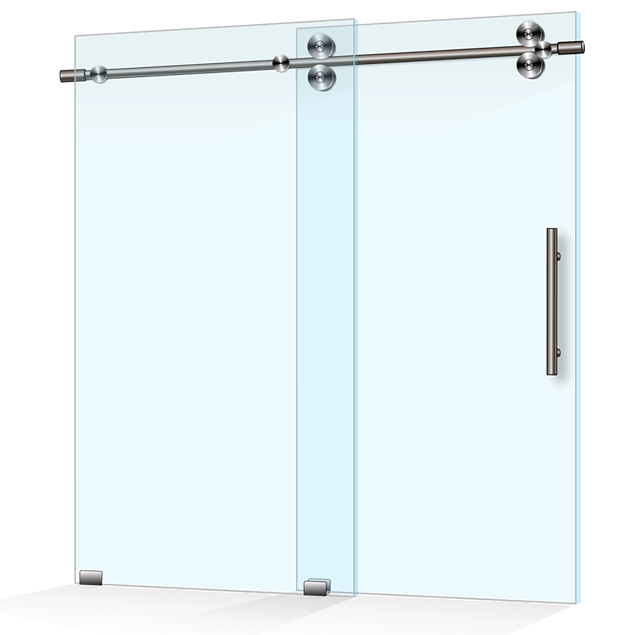 Sliding glass shower doors are a great option for anyone needing to conserve space. Instead of opening up into your bathroom space, sliding doors open by moving left to right behind an adjacent panel of glass.
Neo Angle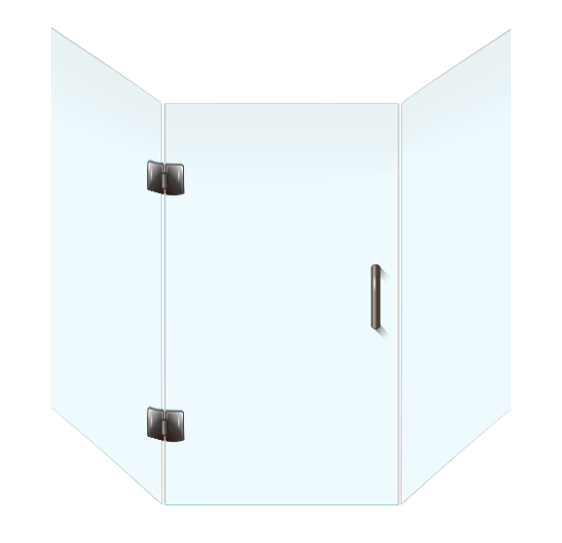 Neo Angle frameless glass shower doors are primarily used for corner showers and can often be a great space saver. They consist of three glass panels. The two outside panels connect to the bathroom wall at a 135 degree angles and the third panel sits in the center of the outer panels and is hinged to one of them, acting as the entrance door.